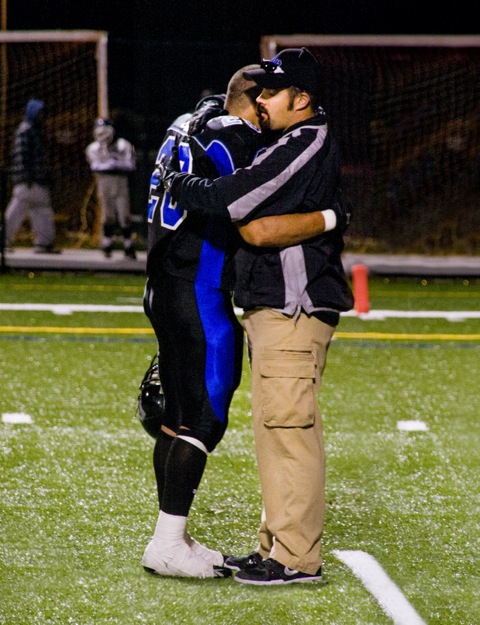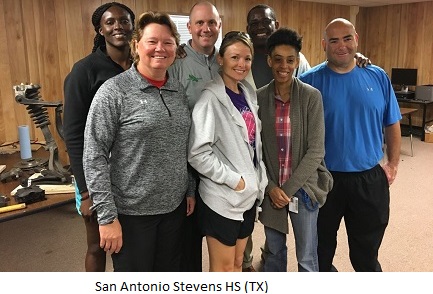 Every donation helps us equip Christian role models who enter broken kid's lives!
While parents are still the most important influence on young people, many student-athletes do not have a healthy and stable family. The leadership of a Christ-centered coach can help fill in the gaps.
No other ministry focuses only on coaches, making sure they are supported and helped as the vital role models and mentors they are. Why? These Student-athletes do not have to go to church, but they do have to go to school. Coaches inspire not only with their words, but with their lives and convictions, impacting thousands of students throughout their career.
"Absolutely incredible weekend with my Coach Man and our people. Coaches Outreach has been a ministry that has poured love, courage, accountability, rest and Jesus all over our calling to coach in the last several years. Each summer this Retreat serves as a mile marker for us to not just find rest, but to recall the Truth of WHAT God has called us to and HOW He has called us to walk it out.... Thank you, Coaches Outreach you've filled our coaching passion to overflowing all over again and fixed our eyes on Jesus!"
Associated costs for the ministry include:
To start/maintain a Coaches Outreach Bible study per semester $350.
The placement of a new Field Representative $4,500.
Cost for one coaching couple to attend a retreat $925.
Cost of an entire Summer Marriage retreat $45,000.
ELECTRONIC FUNDS TRANSFER
Download our Electronic Funds Transfer form. Filling out this form allows you to have your regular giving conveniently and automatically deducted from your bank account or charge card each time you give. Use this form if you are uncomfortable sending your credit card info through the internet. Mail or fax the completed form back to our offices. Please make a copy for your records.
RECURRING DONATIONS
To make a recurring donation, please click here to login or create an account.
CHECKS
Make checks payable to "Coaches Outreach" and mail to:
Coaches Outreach
14140 Midway Road, Ste. 102
Dallas, TX 75244
TIP: If your bank offers Automatic Bill Pay, you can set up Coaches Outreach as a vendor and have a check automatically mailed out each month to Coaches Outreach. This is typically a free service offered through your bank.
STOCKS, MUTUAL FUNDS, PROPERTY & NON-CASH GIFT OPTIONS
When you give a non-cash gift to Coaches Outreach, your charitable deduction will be for the full fair market value of the gift at the time of the transfer.

TRANSFER SHARES ELECTRONICALLY
Click below for a sample Transfer Instruction Letter. Instruct your broker to transfer your shares from your account to Coaches Outreach.

Brokerage Firm: Charles Schwab
Account Number: 1133-1918
DTC#: 0164
Name on Account: Coaches Outreach
Tax ID #: 74-2587034

It is very important to contact us at info@coachesoutreach.org or 214-654-0042 when the transfer has been completed. We will need to know the number of shares, the name of the security and your name and address. We need this information to properly acknowledge your gift because an electronic transfer of shares does not include a notification of who sent the shares.
Click HERE to download a sample Transfer Instruction letter
OTHER GIFTS
If giving a Certificate, Mutual Funds, Real Property of a Bequest through a Will, Life Insurance and Annuities or any other type of gifts, please contact our office at 214-654-0042.
E-mail: info@coachesoutreach.org
Call: 214-654-0042,
OFFICE HOURS:
8:00 am - 4:00 pm CST, Monday-Thursday
8:00 am - 12:00 pm Friday
Fax: 214-920-3699
We appreciate your gifts, and you can rest assured your money is being used to further God's kingdom in the lives of coaches and all the young people they influence each day. We seek to maintain the highest standards of integrity before the Lord and before you.
All contributions to Coaches Outreach are income tax deductible to the full extent permitted by law, and are made with the understanding that Coaches Outreach has complete discretion and control over the use of all donated funds.